Ceramic Knives: Ranked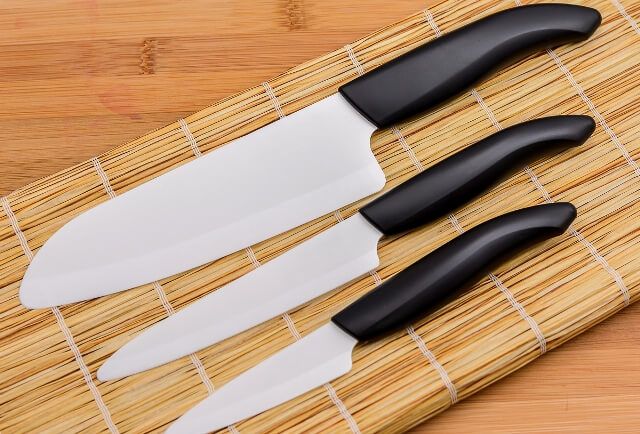 Ceramic knives.  I bet you have been seeing them all around now.  They are the new craze when it comes to cutlery!  These are like simple pottery which can break when you drop them, they are amazingly hard and razor sharp.
One reason you would want a ceramic knife over a metal knife is that the since the material is so strong, the edge stays sharp for a very long time!  No more sharpening your old metal knife over and over again!
Another amazing thing is that these knives will not rust, stain, and won't absorb odors.  They last a very long time and they are also very light!
Since the ceramic knife is so sharp and can hold its edge a long time, they are ideal for cutting food very thin.  They are able to cut tomatoes or bread or even grapes with ease!  This will allow you to get through cutting quickly and have a better experience with your cooking!
Make sure you do not drop these knives or use them on hard materials such as bones.  They can get notched or break.  Use them on softer foods and watch your ceramic knife slice through them like butter!
Check out these amazing ceramic knives!
(Visited 386 times, 1 visits today)