Knife Blocks: Ranked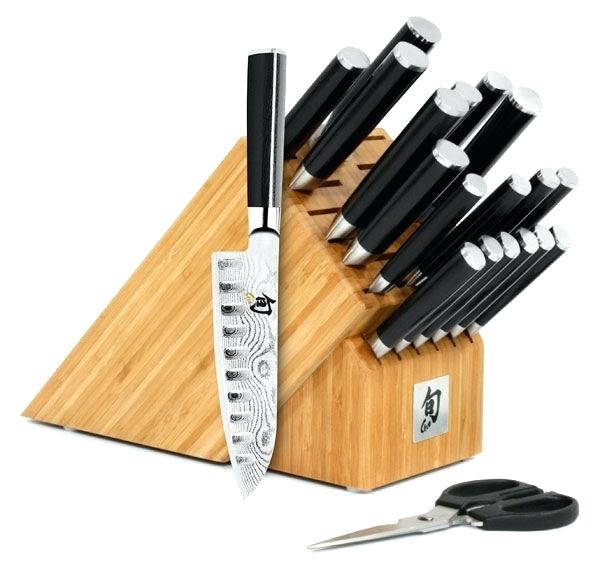 What is the most used tool in the kitchen?  The common kitchen knife!  Knives are used for anything from slicing tomatoes to deboning a chicken to cutting up your favorite fruit!  Next time try and cut a watermelon with your hand and see how it works!  Why do I need to buy a large block of knives when I can just buy one or two you might ask?  Let's take a look at a few reasons to buy a block of knives instead of just one or two knives.
A wide selection of knives.  Buying a knife block will give you all the knives you need for your kitchen.  It also normally comes with a sharpener and will last you a long time!
Buying a block is cheaper!  You get a great set of knives that will cost you a lot less than if you bought them individually.
A place to put your knives when they are not being used.  If you buy one or two knives, you will have to store them in a drawer or somewhere where they can get broken or lose their edge.  The knife block holds them nicely for you and looks good too!
Other useful kitchen items.  If you buy a knife block, they also can come with scissors, steak knives, bread knives, and all sorts of tools that can make your time in the kitchen that much enjoyable!  Go get yourself a block today!
We found some awesome knife blocks for you to check out!  Take a look!
(Visited 245 times, 1 visits today)